Southwind Project LLP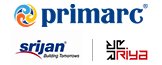 http://primarc.in/realty/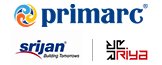 Primarc is a leading business group in Eastern India with diverse interests in Retail, Hospitality, Real Estate, Ecommerce & Omni Channel Logistics. The focus is to innovate and create a lasting experience for the customer through an array of world class products and services with extensive use of progressive technologies.
Read More
Hot Properties
Some Technical Error Occured
See what our happy homeowners have to say
Exceptional service and regular communication from the team kept us informed about the status.
Special thanks to Sheng for going the extra mile and being available to answer all our queries.