Gold Loan Calculator
Wish to find out your EMI amount for Gold Loan? You can do it easily and instantly with our Gold Loan calculator. It has been designed to help you make a quick assessment of the EMIs on the loan amount at various rates of interest.
To use the Gold Loan Calculator, just enter your desired loan tenure, and the loan amount you need. Now select a rate of interest. Click on the Calculate tab, That's it! The EMI amount will appear on the screen instantly.
Key features of our Gold Loan
Quick Loan Disbursement
Fixed Interest Rate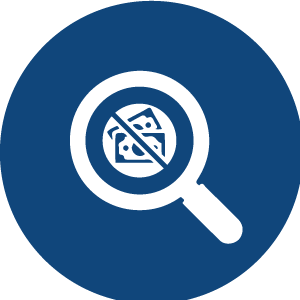 No Hidden Charges
Repay the entire amount along with interest at the end of the term
Calculate Gold Loan EMI

---
Bullet Repayment Amount
--
1. Why should I opt for a gold loan from ICICI HFC?
The major benefits that a gold loan from ICICI HFC offers you non-jumping interest rate. It will remain constant during the tenure of your loan.
If you repay your loan before the end of your tenure, your gold will be returned to you instantly and you can save on further interest payments.
High-grade features vault to ensure your gold is under surveillance and protected at all times. 
2. What are the interest rates & processing fee on gold loans ?
Minimum interest 13%
Maximum interest 17%
Processing Fee 0.25% to 1% as per the loan amount
3. How is my gold valued?
At every branch of ICICI Home Finance, there is a professional valuer who measures the purity of your gold. This value is considered along with the per-gram price of gold on that day, and the value of your gold loan is calculated.
4. How do I repay my gold loan?
You can repay the gold loan through online fund transfer. Your gold is released as soon as your loan amount is realised, so you can save on interest payments if you are able to repay your loan before your tenure ends. 
5. What is the penalty/charge for late payment of interest?
There is a penal interest of 6% per annum, which is payable in case of any delay in repayment of your loan.
6. Can my gold loan be prepaid or foreclosed? Are there any prepayment charges?
Yes, you can prepay your loan, without any prepayment charges. 
7. Can I get a gold loan against gold coins?
8. How do you ensure the safety of the gold I pledge?
The vault in which we store your gold has multiple high-grade features that ensure your gold is under surveillance and protected at all times. 
9. Can I get a gold loan against gold bars?
10. What is the minimum amount of gold loan I can get?
You can get a gold loan of as little as ₹ 10,000. A gold loan is a quick and easy way to resolve any stress related to financial emergencies, be it personal or business-related. Just a few hours, and you can arrange the money you need.